A strong history of success starts with strong leadership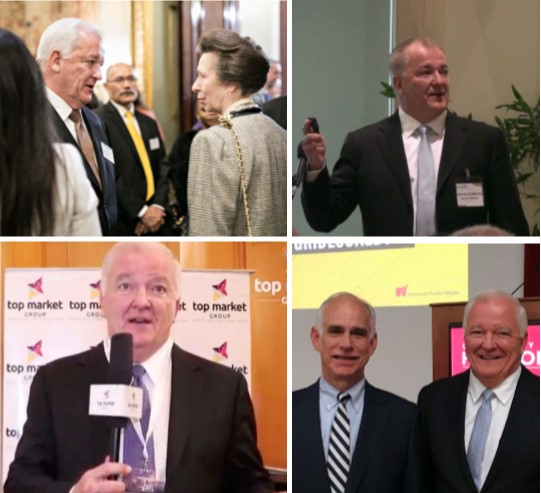 FOUNDER, CHAIRMAN & CEO OF TRANSFORMATION LLC
Walter Schindler took courageous action to change the way we finance energy in 1999 when he started one of the first venture capital firms focused on cleantech and sustainability.
Schindler is internationally known for the path-breaking work he did as a corporate lawyer, as the lead strategic advisor in over 60 mergers and acquisitions and 11 IPO's, and then and now he is most passionate about changing the world's processes in energy, water, agriculture and healthcare to be more efficient, better for the environment and better for all people.
After many years of experience, Schindler decided there was more creative work to be done in transforming the world at the convergence of technology and global resources, and so he has created Transformation:
10x
RETURN from
$200,000 to $2M
1981-1998
Fidelity investments self-directed account, resulted in 10x cumulative return over 17 years.
56%
IRR on Hedge Fund:
$10M to $44M
Realized Net Profit:
$34M
1995-1998
Co-Founder of hedge fund Aeneas Investments LLC.
+26.7%
IRR of SAIL II
2008 – 2011
Vintage 2008
2008-2011
SAIL Capital Partners LLC
Top Quartile Performance during years of Founder management (2008-2011) based on Ernst & Young Annual Audits.
Pioneering Legal Advice in Energy
Lead Advisor IPO Ultra Systems
(1985 #1 performing NASDQA Stock); advised first renewable power developer
Advised first co-generation projects in industry for generation of power from waste steam.
IPO of Callaway Golf (1992); advised the founder of New Horizons, now the largest computer training company in the world.
Co-Founder and Manager of private hedge fund with 56% IRR in public securities investments; directed all purchases
First investor in many renewable technologies; co-led 3 US Trade Missions to Europe on Clean Energy & Sustainable Investment.