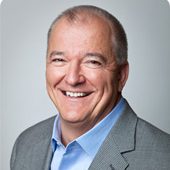 Walter Leo Schindler is a lawyer, investor, entrepreneur, strategic advisor and project developer internationally recognized as one of the US pioneers of sustainable impact investment. Walter has won more international awards for his sustainable investment vision and game-changing achievements than any other American. He has been selected by international judges based in London as "Game Changer of the Year" for each of the last seven years.
On November 16, 2016, Walter was honored for his sustainability vision and achievements by HRH The Princess Royal (Princess Anne) at a special VIP dinner in his honor at St. James Palace in London. In May 2017 he was a guest teacher on sustainability at a special conference in London invited by the British Royal Family and the international non-profit Common Purpose, with a special event at Marlborough House. He has been included in private dinners with the Royal Family of Liechtenstein and the Head of Sustainability for the World Economic Forum.
Over the course of his career, Walter has been granted security clearances by the Governments of the United States, Canada, the United Kingdom, Italy and Australia. In 2020 Walter accepted the invitation of Forbes Magazine to join the Forbes Business Council and has thus far published twelve (12) articles in Forbes.
Through his current company Transformation LLC, Walter is providing strategic and legal advisory services and project development and management services to large global clients
pursuing sustainable energy, water, agriculture, healthcare and other sustainable projects throughout the world. He serves as Chairman of the International Advisory Boards of two world leaders in sustainable innovation. 
See his full bio here
Email: wschindler@transformationholdings.com
Duties
Leadership, Strategy, Capital, Mergers & Acquisitions
Education
Experience
Blog Posts by Dr. Walter Schindler