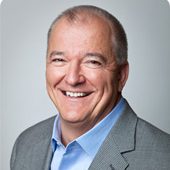 Walter Leo Schindler is a lawyer, investor, entrepreneur, strategic advisor and project developer internationally recognized as one of the US pioneers of sustainable impact investment. He has won more international awards for his sustainable investment vision and game-changing achievements than any other American.
On November 16, 2016, Walter was honored for his sustainability vision and achievements by HRH The Princess Royal at a special dinner in his honor at St. James Palace in London.
Walter recently accepted the invitation of Forbes Magazine to join the Forbes Business Council and has published three articles in Forbes.  He was also recently selected for membership in Top Tier Impact, an international group of thought leaders in impact investing.
Through his company Transformation LLC, Walter provides strategic advice, capital services and project development services to large global clients regarding sustainable energy, water, agriculture, healthcare and other sustainable investment projects throughout the world, after many years as a venture capital investor in energy and water technology companies following a successful career as a corporate transactional lawyer in renewable energy and power, mergers and acquisitions, initial public offerings and corporate finance.
See his full bio here
Email: walter@transformationholdings.com
Duties
Leadership, Strategy, Capital, Mergers & Acquisitions
Education
Experience
Blog Posts by Dr. Walter Schindler